members' login
Your login details were not found on our system. Please try again.
We've received too many login attempts. For security reasons please wait and try again in 10 minutes, or contact us using the help page.
Forgotten Details?
Dating for Oxbridge and the Ivy League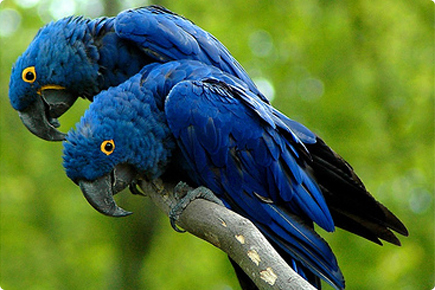 Thanks to Bluesmatch and after a period of less than 3 months I seem to have met my perfect partner. I am now in a brilliant relationship beyond any of my expectations I have never ever felt so happy and alive in my life and she feels exactly the same.
Thank you so much for your awesome site. Please could you cancel my subscription now, as I've just got engaged to a guy I met through your service :)
Dear Blues Match, I'm replying to the email not because I'm unhappy about the message in any way, but because I think I should get you to take my message off the site as I'm getting married soon to someone I met through your good offices.
Hi there, The reason for cancelling my membership is that I am now in a very promising relationship with a man I met on Blues Match! We started writing in October, met in November and we have been seeing each other ever since! Thank you!
I would like to cancel my membership of Blues Match. My reason for leaving is that I am to be married - to a girl I met through the site. So it works then!
Dear Blues Match: I would like you to take me off your list, as the relationship that began through you is a lasting one. We both feel grateful to your excellent service - thank you!
Thank you, Bluesmatch. I have just cancelled my subscription because I have fallen in love with, and now asked to marry (and she's agreed) a wonderful woman I met through your website.
I just thought that you might like to know that I got engaged on Friday to the first and only person I ever met through Blues Match. Emma was the first person I'd ever met through any kind of internet dating and she's amazing. I proposed on Good Friday and she said yes!
You are I'm afraid a victim of your own success. I have met through BM a most delightful woman. Thank you. I think you are great.
I've decided to cancel my membership because, on my third BM date, I met someone with whom I clicked almost immediately. We've been seeing each other ever since, and I'd be crazy not to give her my full attention. Thank you for playing your part in bringing us together.
Great site, enjoyed it and have found true love, thanks
I will not be renewing my membership because the second person I met up with through BM has proved to be my perfect match. We cannot believe our luck! Thank you for working way above the level of my expectations!
I would be grateful if you could remove my profile from the site as I have met the best guy ever (through Blues Match!)
I found a great gal here and we are going to remove ourselves from the dating pool to concentrate on each other... Thanks for putting us in touch
Just to let you know, I'd like to cancel my subscription because I have found someone I really like via your website
I am dictating this email to Jen, another of your members, who has removed the need for continued membership. Couldn't be more delighted with the result!
I was lured in by the cracking profile of someone who has subsequently remarketed himself to me as a mediocre dullard. Nonetheless I find myself oddly satisfied and intend to spend the rest of my life with him... Thank you so much!
I hope everything continues wildly successful for you. Your service certainly has worked for me. I have met someone and we are very happy together and hope to be together for ever. So there we are.
Dear BluesMatch, I have met some great people through your site and one particularly amazing man who I hope to be with for some time - so please cancel my membership, your job is done!
Deleting my profile as I have met a lovely lady through your site - all going well so far! Thank you BM
Joined early August. Spotted my future husband within an hour. Engaged 6 weeks later. Wedding booked for April. Thank you Bluesmatch!
I am very happy to say that on my second date through you, I met someone who is particularly wonderful and we have been together for a year and a half now. So a success story indeed!
I wanted to request that you remove my details from the site as I am now married - I'm pleased to say I met my husband through your site! Thank you very much for connecting us!
I have met someone really wonderful on your site - I'll let you know how it works out...
I have met someone very nice and we are boh deleting our profiles!
I've met someone on BluesMatch who I think is going to be very special. Thank you to the team.
I have met the most wonderful lady via your site, and don't propose to pursue any more introductions. Thank you very much!
I'd like to cancel my subscription on Bluesmatch - I met a nice chap through you though. Still early days, but hopefully things will continue as positively as they've begun. Many Thanks!
Please could you remove my profile? I have met someone wonderful from the site so I don't need to be on here. Thanks.
I'd like to remove my profile and end my subscription as I met someone via your site and am now engaged to them. Many thanks!
I have met someone lovely on your site! Thank you so much.
I am very pleased to tell you that I have met a lovely man through the site!
Thank you for your Valentine's message. I didn't need it, however, as I had already received a Valentine from the wonderful man whom I met through Blues Match and with whom I am still head over heels in love. We are both very happy and grateful to Blues Match.
I have unsubscribed from BM (having found my soul mate via your site!!)
I have met someone -- through BluesMatch, Thank You!! -- and she and I both think at this early stage that we may well be a match.
The site is excellent, and hence I no longer need it.
Met (and now living with) a wonderful lady met through the site. I would be happy to return to the site if circumstances changed again (but don't see that happening) and would recommend it to others.
I'm deleting my profile because I hope I've found my "for-keeps" man! So thank you!
I've found someone through your website who is very sweet who makes me happy. Thanks!
I am glad to report that I have found a delightful new partner on Blues Match!
I have actually found someone I like through Blues Match.
I'm in a serious relationship, with someone I met on this site!
Thanks, I am currently seeing someone I met on the site.
I'm leaving because I've met someone through your site and would like to see where it leads. Thank you for your kind help and I hope this new relationship of mine is fruitful and enduring.
I have now found my perfect partner. I am grateful to your site for having introduced me to her.
I have entered a relationship with a woman on this site, so I guess it worked!
I've met someone on Blues Match. x
I've found someone really interesting through Blues Match so I'm dropping out - hopefully for ever. Good luck.
This message is to let you know that I met a wonderful man through Blues Match back in May. Our relationship is flourishing! Thank you to everyone who is part of this venture.
I have met some very nice people on the site and have found a good friend. Long may it continue! I recommend the site to all friends who might appreciate meeting this kind of thoughtful person.
Hi - I just wanted to say thank you. I met my fiance through BluesMatch. We got engaged earlier this year and will be married in June next year.
I have found a lovely man from your website, which is brilliant. Thank you very much.
I've met someone on this site. Thank you - it's been a positive experience.
I have happily met and am having a great time with someone I met on bluesmatch!
Great site, have met someone very special
I met someone through your website. We're getting married! Thanks for hosting a great site!
I should be grateful if you would cancel my membership - hopefully not needed now having met someone through the site.
Wonderful experience, found the perfect man
I've met the love of my life on this site, and I can't thank you enough. Deleting my profile now, but for the happiest of reasons!
Great site and have met someone off it
I'm leaving because I'm delighted to say that I find myself in a lovely relationship and am therefore no longer looking for a partner. I've largely enjoyed the site.
I'm very happy indeed with my time on the site and send my very best wishes with all involved in making it a success! I am no longer looking for a partner, which is the reason I am leaving.
I have met the woman of my dreams. And I met her on Blues Match.
I am seeing a wonderful man who I met on your site and believe may be "the one." Thanks for providing your site as otherwise I never would have met him!
Established in 2001
Hundreds of friendships, relationships and marriages